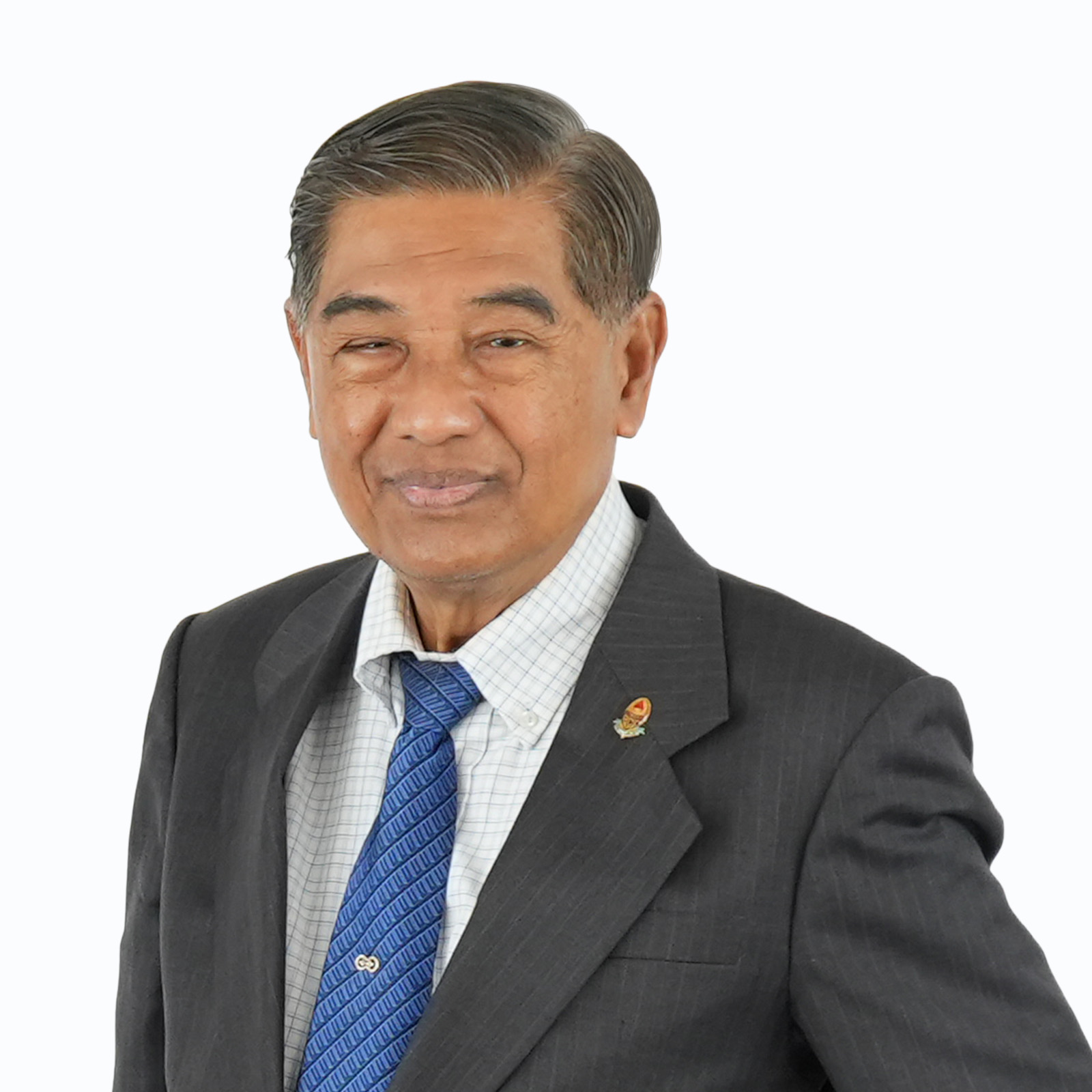 Prof. Rawat Chamchalerm
Independent Director, Chairman of Nominating & Remuneration Committee
---
Independent Director, Since 28 April 2016
Chairman of Nominating & Remuneration Committee, Since 1 January 2020
Education/Training
Master Degree of Laws, Chulalongkorn University
Bachelor of Laws, Thammasat University
Barrister at Law, Thai Bar Association
Diploma, National Defence College, The Joint State - Private Sector Course Class 1
Director Certification Program/2008, Thai Institute of Directors Association (IOD)
Director Accreditation Program 26/2004, Thai Institute of Directors Association (IOD)
SMART GO/2004
Expertise
Law
Business Administration
ESG & Sustainability
Project Management
Listed Companies (5)
2020-present
Chairman of Nominating & Remuneration Committee, Loxley Plc. / Technology and trading business
2019-present
Independent Director and Chairman of the Corporate Governance Committee, Siam Makro Plc. / Wholesale business
2016-present
Independent Director, Loxley Plc. / Technology and trading business
2011-present
Independent Director, Serm Suk Plc. / Beverage manufacturer and distributor of both soft drinks and non- carbonated soft drinks
2010-present
Chairman of the Board, Sino-Thai Engineering and Construction Plc. / Engineering and construction
2004-present
Vice Chairman of the Board and Chairman of the Executive Committee, Don Muang Tollway Plc. / Transportation and logistics services
Non-Listed Companies/Other Business (20)
Present
Chairman of the Board on the Review of Bills and Ordinances for submission to the Cabinet
Chairman of the Board on Revisions of the Criminal Procedural Code
Chairman of the Bill Drafting Commission on Organ Donation and Organ Transplantation, The Thai Red Cross Society
Property Management Committee, The Thai Red Cross Society
Committee and Chairman of Legal committee, Organ Donation Center, The Thai Red Cross Society
Adjunct Professor, Faculty of Law, Chulalongkorn University
Adjunct Professor, Institute of Legal Education, Thai Bar Association
Adjunct Professor, Master Degree, Mahidol University
Adjunct Professor, Doctoral, Bangkokthonburi University
Adjunct Professor, Faculty of Law, Mae Fah Luang University
Lecturer in Justice Affairs, The Ministry of Justice
Lecturer in Department of Special Investigation,The Ministry of Justice
Lecturer in Institute of Administration Development, The Ministry of Interior of Thailand
Advisor, National Olympic Committee of Thailand under the Royal Patronage of H.M. the King
2004-present
Special Lecturer, Office of the Attorney General
2004-present
Advisor, Athletic Association of Thailand Patron : His Majesty the King
2004-present
Expert Member in Law Special Committee in the Council of State
2002-present
Director, Thai National Food Commission
2001-present
Board of Directors on Disclosure of Information
2001-present
Board, Office of the Council of State
Work Experience for the Past 5 years
2010-Aug 2021
Independent Director, True Corporation Plc.
1995-2019
Director, National Olympic Committee of Thailand under the Royal Patronage of H.M. the King
2007-2015
Vice Chairman of the Board, Nakhonluang Leasing Factoring Plc.
2002-2014
Expert Member of the Special Investigation Board, Department of Special Investigation
2002-2014
Director, the Office of Board of Royal Thai Police
2002-2006
Chairman of the Board and Independent Director, MCOT Plc.
2003-2005
Director, Krung Thai Bank Plc.
2003-2005
Legal Counsel, Thai Airways International Plc.
2003-2004
Attorney General, Office of the Attorney General
Shareholding in Loxley
Own: None
Spouse or Underage Children: None
Family Relationship among Executives
None
Back