Loxley Public Company Limited has operated its business for more than 84 years, formerly known as Loxley Rice Company (Bangkok) Company Limited and officially registered as a company on 15 January 1939, with a joint investment between Mr. Ungyook Long Lamsam and Mr. M.P. and Mr. Andrew Bitty (owner of W.R. Loxley Company Limited in Hong Kong), following the objective of business operations for an export of agricultural products such as rice and wood, etc.
Later, the Company expanded its business by importing products from England to sell in Thailand, both consumer goods and modern technology products. Until the year 1957, the Company changed its name to Loxley (Bangkok) Company, Limited to support the distribution of more varied products.
On July 14, 1977, the Company changed its name again to Loxley (Bangkok) Company, Limited and started to enter the market of more technology products, including industrial products and advanced technology products, of which Loxley could develop the potential to receive concessions from the government and joint investment in large projects, such as power plants, submarine cable project, expressway collection system, etc.
The Company has built up a good reputation in business for a long time. As a result, there are leading entrepreneur in both domestic and foreign countries who have always been interested in joining businesses with the Company until it became Loxley Public Company Limited on April 1, 1993 and registered in the Stock Exchange of Thailand in the commercial group under the name "LOXLEY." It has been trading on the stock market since January 25, 1994.
The Company is committed to conducting a comprehensive business towards quality growth to meet the needs of customers and management of existing assets up to maximum values in accordance with the principles to add economic value and protect the interests of shareholders.
Four Eras Of Loxley'S
+84
Years of Development
The First Era:
1939 to 1956
Loxley started its business with rice and wood exports which was very successful. In particular, the high-quality Thai rice is very well known and popular in foreign countries, enabling the Company to expand its distribution bases into more continents, such as Europe, America, Africa and China, etc.
After World War II, there was a shortage of agricultural products in the global market. The Company therefore expanded its exports of other agricultural products, such as lac, coconut oil, dried coconut meat, sesame seeds and others. At the same time, it imported products from foreign countries to sell in Thailand. Most of the products were from England because the joint-investors at that time were the British. The main products included engines, water pumps, generators, and typewriters of the Olivetti brand, etc. These products generated a lot of income, causing the Company's growth and moving of the office from the Saphan Phut area to the Loxley Sua Pa Building.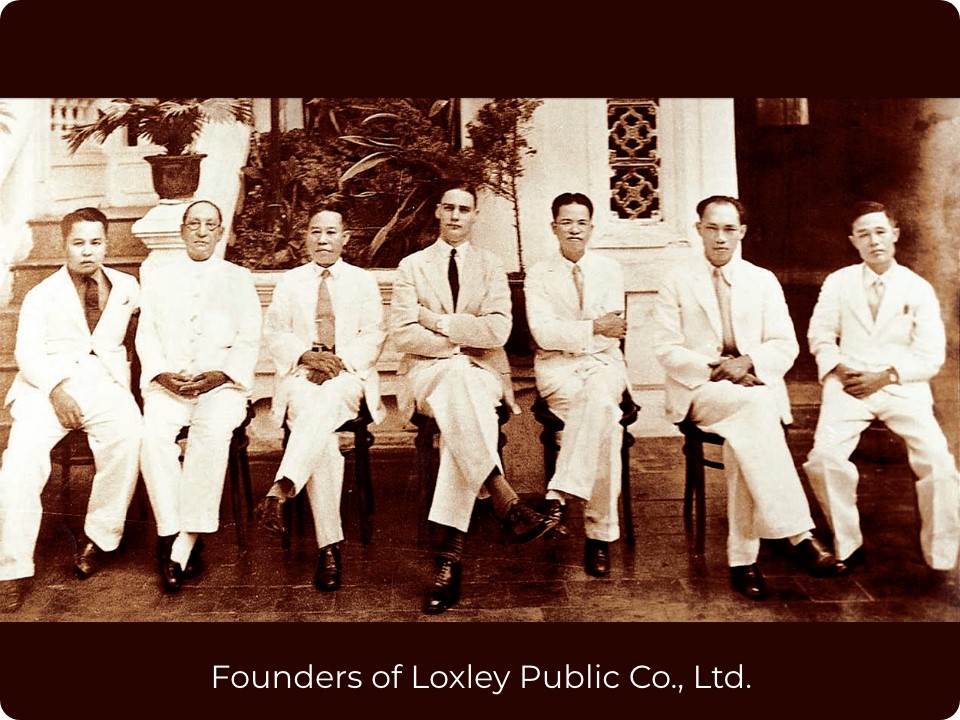 The Second Era:
1957 to 1982
Loxley still operated the business of importing products from England, while increasing the import of products from Asian countries, such as engines from Japan, cosmetic powder from Korea, industrial products and more high-tech products from foreign countries. It also fully expanded its distribution business of consumer goods.
During this time, the Company continuously accumulated skills and expertise in the business of high-tech products. Loxley was the first company to use IBM's computer system in the Company's accounting and data collection systems. That was the beginning of a full step into the technology business in the later era.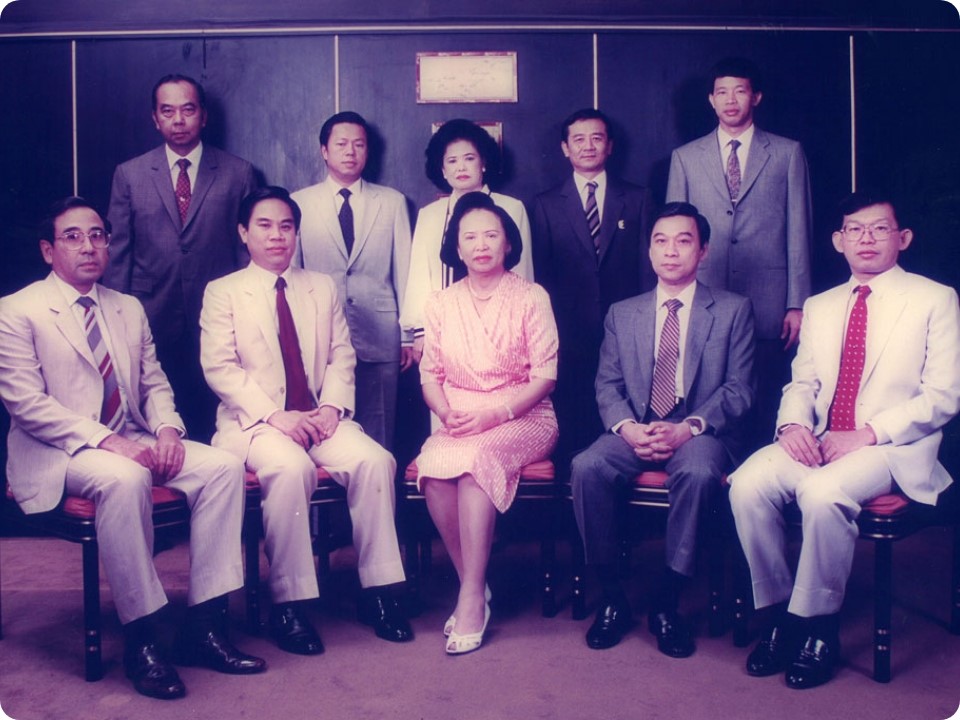 The Third Era:
1983 to 2016
Loxley expanded its business into infrastructure, telecommunications, energy, information technology and communications. This comprised consumer products as well as more investment bases and project bidding in various countries within the region. Also, there was an export of consumer products to foreign countries. Additionally, it began to step into a business of airport security system service.
In this decade, due to its expansion and growth, Loxley became known for the diversity in all aspects as a group of companies with expertise and unity in many integrated areas. The business groups were diversified and the decentralization was designated to executives at different levels for their decisions as the heart of conglomerate management.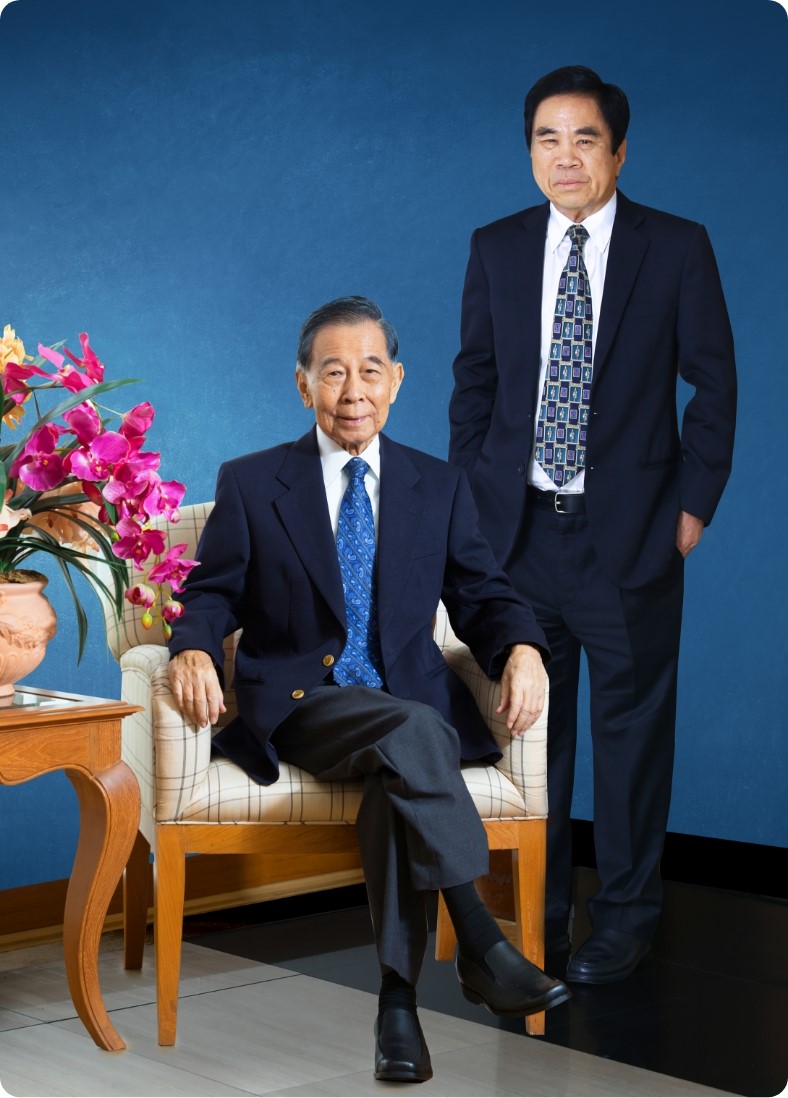 The Fourth Era:
2017 to Present
Loxley adjusted again to the changing economic and social situations. The organization was restructured into new and convenient business groups, focusing on the goals of its core business groups with expertise and opportunity for future growth to increase profitability. The Company has turned itself into the Holding-Operating Company with its own business operations and supervision to affiliated companies.
Throughout those periods, Loxley has been successful amidst its continuous growth, quality personnel, good corporate culture, stable business partners. The Company adheres to the principles of good governance and social responsibilities to promote the sustainability of community and social development.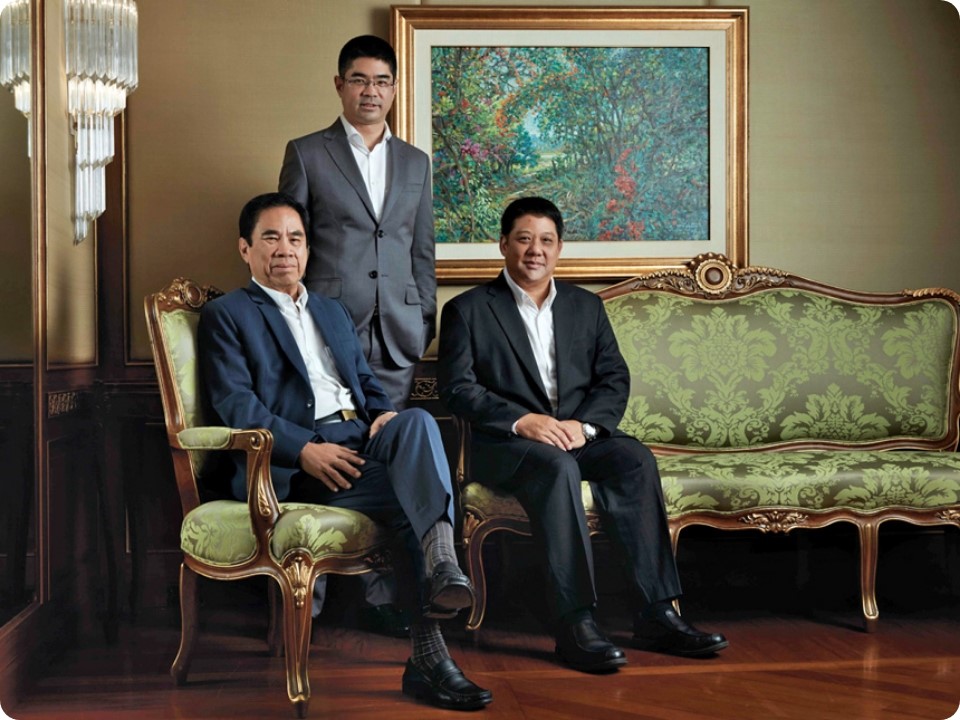 Loxley Corporate Video Presentation