LET Collaborates with Partners to Unveil "The Future of LET" at "TEP 0110"
26 May 2023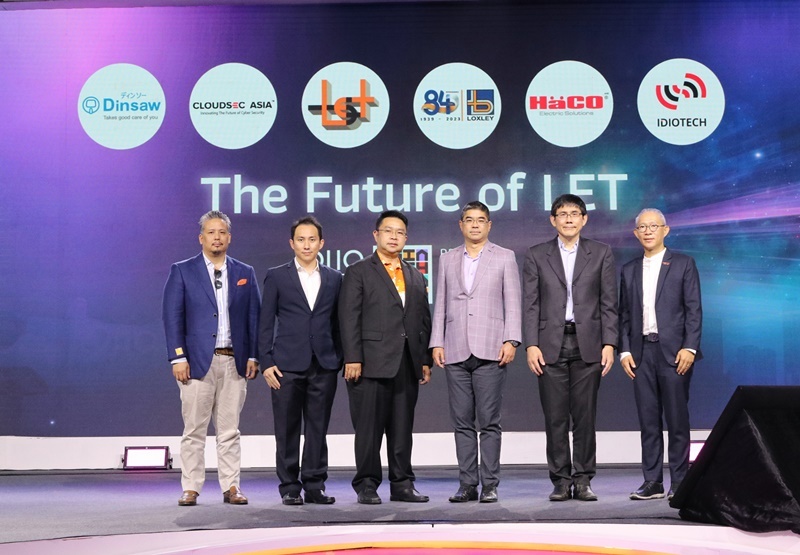 Loxley Evolution Technology Co., Ltd. (LET) showcased its commitment to cutting-edge security technology at the highly anticipated "TEP 0110 ASIA TECHLAND 2023" event, with Mr.Yuthaporn Chitakasem, the esteemed Chief Executive Officer, leading the charge. At the LET booth, attendees were captivated by the innovative security solutions that seamlessly integrated the concept of Security & Digital Lifestyle. Through strategic collaborations with esteemed business partners like Cloudsec Asia, CT Asia, Robotics Haco, and Idiotech, LET leveraged collective expertise to drive forward product development and introduce new services. This concerted effort falls squarely within the ambit of LET's visionary strategy, The Future of LET.
"The Future of LET" includes
Residence Security
Cyber Shield
Residence Elderly Ward
Unmaned Services.
The aim is to rebalance the proportion of the original revenue from B2G, which currently exceeds 90%, and shift it to a proportion of 60% while increasing the proportion of new revenue from B2B and B2C to 40% within the next 3 years.
---