Loxley Trading eyes product acquisitions
12 July 2023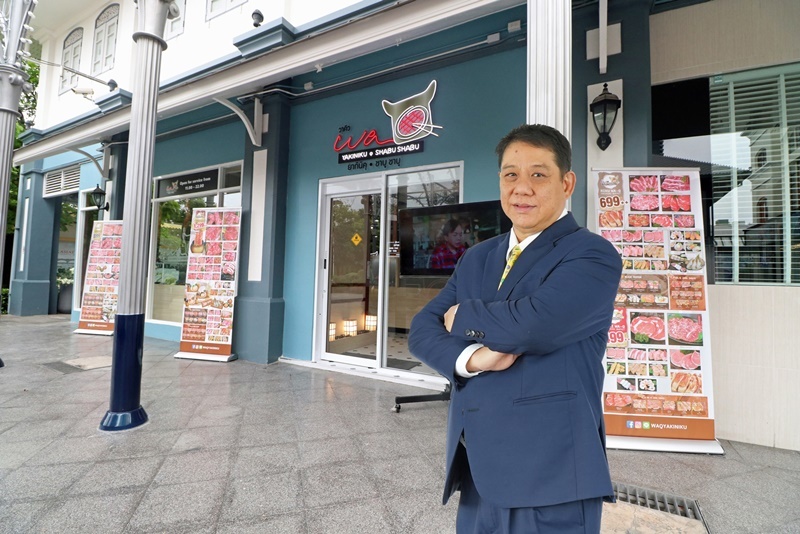 Loxley Trading Co, a consumer goods distribution arm of trading conglomerate Loxley Plc, has vowed to actively pursue product acquisitions and partnerships to enhance its portfolio and mitigate long-term business risks.
According to Suroj Lamsam, chief executive of Loxley, Loxley Trading is looking to acquire manufacturers to expand its product offerings. The desired products should complement Loxley's existing products, logistics and sales channels, he said.
Loxley Trading may explore joint ventures or strategic partnerships to grow its business instead of solely relying on product distribution for manufacturers. This new strategy will help secure long-term business stability as it enables the company to co-develop products that are aligned with market trends and sustain growth in the long term, Mr Suroj said.
Loxley Trading is also open to negotiating with manufacturers the size of the stake they would allow the company to hold in their factories, he said.
The company has successfully implemented this strategic partnership approach for over four decades with Thanakorn Vegetable Oil Products Co, the manufacturer of Cook cooking oil. Additionally, Loxley Trading acquired a 60% stake in Siamsamut Warin Co, which imported raw materials from overseas for the hotel, restaurant and catering (HoReCa) industry during 2017-2018.
Moreover, Loxley Trading holds a stake in the Mum Zaab sauce brand, owned by the popular Thai comedian Petchtai Wongkamlao. This acquisition was made in the middle of last year, enabling Loxley Trading to distribute Mum Zaab sauce through its extensive network countrywide.
"We have invested 10% in Mae Arun Food Co, the producer of Mum Zaap fermented fish sauce, due to its significant potential. Fermented fish sauce is not a fleeting trend - it possesses enduring popularity. Furthermore, there is an opportunity for export," he said, adding that the fermented fish sauce market size is worth several billion baht.
Mr Suroj said he expected Mum Zaap fermented fish sauce to generate 100 million baht in revenue this year.
According to Mr Suroj, although the overall consumer product business in the first half of this year remained stagnant, primarily due to the economic slowdown, demand for certain products reaching maturity, and the government not implementing any stimulus campaigns to encourage consumer spending as seen during the pandemic, the company still plans to introduce two new consumer products to its portfolio in the second half of this year.
Meanwhile, Loxley, via L Food Solutions Co, launching its fourth branch of WaQ Yakiniku restaurant last month at the Asiatique The Riverfront project in Bangkok's Charoen Krung area. The outlet has 80 seats.
Bangkok is currently home to three WaQ Yakiniku restaurants, located at Esplanade Ratchada, The Express Kanchanapisek and The Garden Klongtoey, which is close to the Loxley building. The company anticipates that its Yakiniku restaurants will generate revenue of 140 million baht this year, compared to 100 million baht in 2022.
The trading business of Loxley has experienced exponential growth in recent years, reaching 4.8 billion baht in 2022, and it expects single-digit growth this year. The contribution of the trading business to the total revenue of Loxley rose from 15% prior to 2017 to 38% of the group's total revenue of 13.2 billion baht last year.
---