WaQ Yakiniku at Asiatique
18 September 2023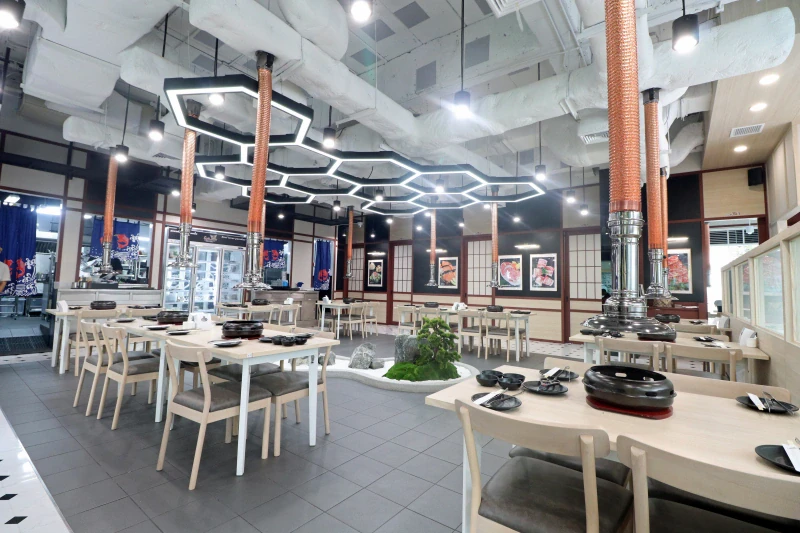 The latest outlet of the 12-year-old yakiniku brand was launched last week at the open-air mall to offer diners a tabletop BBQ sensation by the Chao Phraya River.
As the word wa means Japan and gyu means cow, WaQ is known for serving prime-quality Japanese beef.
The restaurant is popular for its all-you-can-order offerings with a wide range of pricing options to cater to different budgets.
However, there's also a la carte menu for buffet-shy diners. The a la carte selection is also a special showcase of pure-blood Japanese beef including Hitachi A5 Wagyu from Ibaraki Prefecture.
The buffet menu, meanwhile, boasts red meat from Australia, USA and New Zealand, such as Maruta Wagyu brisket cubes; Wagyu saikoro; tsubo square ribs; karubi short rib; Black Angus rib-eye; premium beef tongue; and bone-in lamb rib.
Adding an oceanic touch to the grilling fun is a selection of seafood including large river prawns, salmon, scallops and mussels.
Prices for the buffet range from 499 baht, 699 baht and 899 baht to 1,299 baht per person. The prices include unlimited servings of all types of meat and seafood in the selected package as well as rice, vegetables, soup, dipping sauces, condiments and ice cream.
WaQ Yakiniku opens daily, 10am- 9pm.
---